Medical Insurance is considered the primary billing party if you have any eye problems/symptoms or eye disease, new or established, or if you have any medical conditions, such as diabetes, or are undergoing medical treatment, such as high risk medications, that are known to cause eye problems, that require evaluation and management. Medical insurance is also primary for any procedure(s) deemed medically necessary by the doctor to manage and treat current eye disease. The patient or guarantor is responsible for the specialist co-pay and any co-insurance and/or deductible the patient's medical insurance requires. We do not inquire about the aforementioned financial agreement between the insured party and insurance company; it is the responsibility of the insured party to be familiar with their contract.
Vision Benefit Plans may be utilized for basic ocular-vision wellness exams, which include screening tests for ocular disease and refraction. The primary purpose of a vision benefit examination is to measure your current visual status. Medical eye health concerns will be addressed initially, if indicated, and a wellness exam may need to be rescheduled to coordinate benefits.
Medical Insurance Plans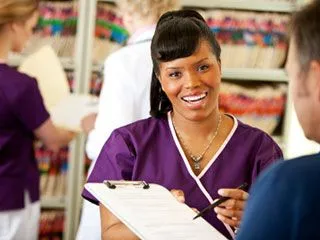 AARP
Advantra
Aetna
AmeriHealth Administrators
BlueCross BlueShield
Capital BlueCross
Central PA Teamsters
Cigna
Coventry
Geisinger
Health America
Highmark BlueShield
Humana
Keystone
Mail Handlers Benefit Plan (MHBP)
Medicare
Multi Plan/ PHCS
Prime Source
Railroad Medicare
Tricare
United Healthcare
UPMC
WellSpan Population Health Services
Our office DOES NOT participate with Medicaid or other state assisted programs. Please familiarize yourself with your individual plan.
Vision Benefit Plans
Direct Access Provider
Blue View Vision
Care Credit (6 month interest free financing)
Cigna Vision Care
EyeMed Vision Care
National Vision Administrators (NVA)
Vision Benefits of America (VBA)
Vision Service Plan (VSP)
Open Access Provider

Davis Vision
Spectera
Superior Vision

Billing Process
Using the information you have supplied us, including insurance cards & the primary insured's information, your insurance will be billed on your behalf with insurance benefits paid to S Eye Care, P.C. After receipt of payment and/or denial as itemized on the insurance "explanation of benefits", if necessary, you will be billed in accordance with your insurance contract for any applicable co-pay, co-insurance or deductible. Payments are due upon receipt of your statement. Returned checks will incur a $20 fee and will automatically be applied to your account.
If your insurance does not appear on the above list, the staff at S Eye Care will be happy to provide you with a signed office receipt for you to personally submit your claim and to assist with any questions you may have. Our signed receipt includes insurance codes, diagnostic codes, and tax identification information required by your insurance company. The receipt along with your identification number, group number, and your signature can then be mailed directly to your insurance company for processing. If you have any questions or are unsure of your coverage, please contact our office for further information.


Thank You!