Eric Sweitzer, O.D.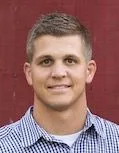 Dr. Sweitzer established S Eye Care in 2007 with the goal of providing convenient, quality, efficient, professional care. He feels it is important to take the time to educate his patients and present all options for course of treatment.

Dr. Sweitzer is a graduate of the Pennsylvania College of Optometry, where he earned his doctorate with high honors. He is also a graduate of Gettysburg College and Cedar Cliff High School.

A Doctor of Optometry is a primary non-surgical eye care provider who evaluates, diagnoses, treats, manages & co-manages diseases of the eye, their associated systemic conditions and the visual system.

Dr. Sweitzer is a member of the:
National Glaucoma Society
Pennsylvania Diabetic Eye Health Alliance (PDEHA)
American Optometric Association